Changes To The H1B Status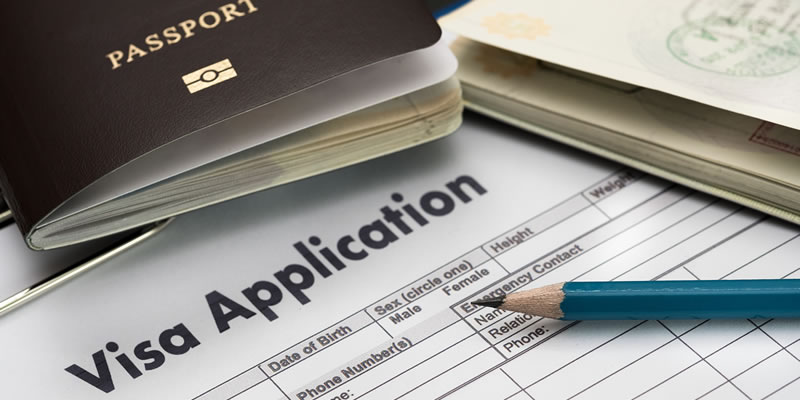 Recent changes to the H1B status have remained relatively hidden from the public eye with the nation's focus on the government shutdown. However, the way the H-1B process is changing may affect many businesses and individuals.
For foreigners, the H-1B visa program is a way to enter the US and build a new life as it offers a transition to a green card. Applicants often include international students transitioning from F-1 status to an H1B visa.
The U.S. Citizenship and Immigration Service (USCIS) holds a lottery each year to determine who will receive a coveted H1B visa. Recent changes to the H1B status selection process impacts primarily Chinese and Indian nationals relied upon by the IT industry. Together, those two groups accounted for 82 percent of H-1B visas granted in 2016.
With the current administration's policy of "Buy American, Hire American" Executive Order, those foreign workers with the highest level of training, skill, or wage level receive priority for the work visas.
What Is the Premium Process Change to the H1B Status?
Premium Process was an option for potential beneficiaries of an H-1B visa to pay an additional fee to receive an expedited decision on a visa application. This option, curtailed in August 2018, restricted applicants looking to change their work location with their current employer. Those H-1B visa applicants looking to change employers were also affected by this decision which comes to an end in February 2019. It is unsure at this time if the process will continue.
The impact on companies who can no longer get qualified employers may affect the bottom line, as delayed projects could equate to financial losses.
Among the other changes to the H1B status since November 19, 2018, is another hindrance to the hiring ability of companies looking for highly-skilled foreign workers. The Labor Condition Application Form (LCA) provides additional information about work locations, job positions, and salaries. To force US businesses to hire Americans, the new LCA may compel companies to pay higher salaries to foreign workers than US nationals. The goal is to encourage the hiring of Americans for similar jobs rather than bring in foreign individuals. A downside to this is that it elicits internal information from companies that could lead to negative press attention.
Is There Any Good News with the Changes to the H1B Status?
Yes, proposed changes to the way the H-1B visa lottery system works may affect a particular group of workers. With the current changes to the H1B status, those individuals in the stem fields, especially math and engineering for high tech positions, will have a better opportunity to receive an H1B visa if they have the highest skill or payment levels. Those individuals with master's degrees will receive priority over individuals who only have a bachelor's degree. The good news for American companies is that means they will be able to hire foreign workers with the best skill sets – although at a higher cost.
These latest changes may benefit foreign students graduating from US colleges with master's degrees or higher, as they will have the best opportunity to receive an H-1B visa. Those individuals with the highest level of training and advanced education will have priority to remain and work in the US.
To improve the overall process to file H-1B cap-subject petitions, petitioners will first register electronically with the USCIS. Supporting documentation and H-1B petitions are not required until the cap selection process is completed. This change will not go into effect until next year.
For additional information on these changes, contact Coral Springs attorneys Brodzki Jacobs at (954) 932-8300.