Family Law Department
FAMILY LAW DEPARTMENT AT BRODZKI JACOBS
Brodzki Jacobs prides itself on delivering outstanding legal services while treating every client like family, only better. We are committed to helping our clients achieve the best possible outcomes under the circumstances in their family law matters. Our clients can depend on our team to guide them and keep them informed every step of the way. Divorce is one of the most stressful times in your life. It is incredibly emotional and often draining and debilitating. Yet, during this process, you will be called upon to make numerous major life decisions that will likely impact the rest of your life. For most people, this is the singularly most important reason to hire an experienced attorney to help you navigate this process, ideally in a way that does not waste your time and money. We give you more than just the necessary legal advice you need to understand your rights and obligations under the law. We strive to give you the kind of practical guidance that you desperately need to get through this emotional rollercoaster.
There are many different paths to getting to a final resolution of your family law matter. Some high conflict cases, unfortunately, require extensive court litigation. Our attorneys have decades of experience in litigation and trial practice. Ms. Brodzki, the head of the family law department, is Board Certified in Marital and Family Law by the Florida Bar, which designates her as an expert in this area of the law. No client should ever attempt to represent themselves in a family law matter. As Abraham Lincoln famously said, "He who represents himself has a fool for a client". Litigation involves knowing hundreds of rules, statutes and procedures that no lay person is going to master. Don't try and go it alone.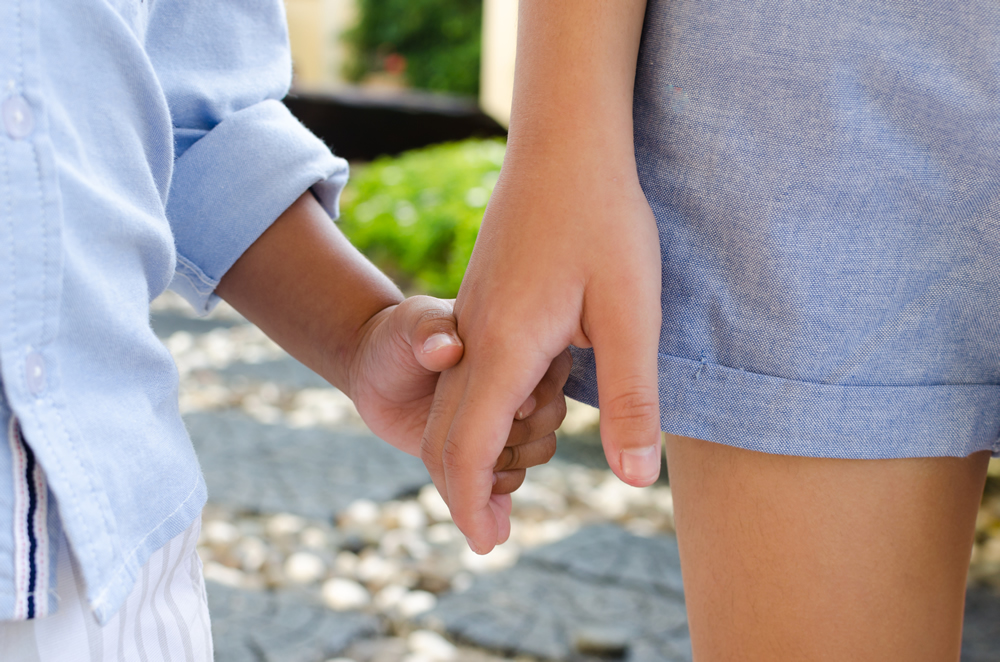 We believe that it is always better to settle your differences amicably than to fight it out in court. Litigation is expensive, time-consuming and can have a negative emotional impact on both you and your children. The most cost-effective use our time as your attorneys is in preparing your case for an amicable resolution. For many clients whose lives are not in a state of perpetual conflict with their significant other, there are better options to resolve their family law issues. Mediation is one of the most well-known methods of settling family law disputes. Even litigated cases must at least have an attempt at a mediation. But for many families, mediation before anyone even files a case in court is an attractive option. Ms. Brodzki is a Florida Supreme Court certified family mediator, and she has mediated hundreds of cases in her career. A mediator is neutral, does not advocate for either party, but rather facilitates agreement between the parties. Many mediation clients choose to have an attorney advise them before the mediation. It is always a good idea to get legal advice before negotiating one of the most important agreements of your life. Negotiating the deal first and then showing the proposed agreement to a lawyer is not the best way of getting advice. Some clients choose to bring a lawyer with them to mediation, while others choose to come to mediation alone after consulting with an attorney to get proper guidance on the law and on negotiating strategy.
Another way to avoid litigation in your family case is through a relatively new process called Collaborative Practice. Collaborative Practice consists of both parties having their own attorneys who work together in a structured, cooperative way to develop the financial and family picture of the parties, agreeing on experts if needed, and generally working together to reach a fair and equitable settlement for the parties. Like mediation, Collaborative Practice most often includes a neutral "facilitator" trained to assist the parties and attorneys with settlement discussions, as well as a neutral financial professional to help address financial issues from an objective viewpoint. For more information about Collaborative Practice, visit www.collaborativefamilylawfl.com or www.collaborativepracticeflorida.com.
We recognize that hiring a board-certified attorney to handle your family law matter is an expense not everyone can afford. Our firm includes attorneys who are highly competent but not board-certified, and the hourly rates of our attorneys vary according to their level of experience. But always rest assured that no matter which attorney in our firm is the lead attorney in your case, your case will always be overseen by Ms. Brodzki to ensure that our clients are always receiving the benefit of her expertise.
Some potential clients cannot afford even a less experienced, less expensive attorney. They simply do not have the ability to pay thousands of dollars to any attorney. They live paycheck to paycheck and have no savings, and the credit cards are maxed out. If this describes your current financial situation, don't despair. You still have options, and our firm can still help you. In Florida, there are approved forms for all family cases. You can find forms for all types of family cases at https://www.flcourts.org/Resources-Services/Court-Improvement/Family-Courts/Family-Law-Forms. In addition, right now in Broward County, Florida, you can download fillable forms for your divorce and file them electronically by going to https://www.browardclerk.org/SelfService/default.aspx If you have downloaded the forms but are feeling overwhelmed when filling them out, you can make an appointment with one of our paralegals, who can assist you in completing the forms for a very modest fee.