Family Law
OTHER FAMILY LAW COURT MATTERS
There are many other types of family law matters that we handle here at Brodzki Jacobs, including:
Custody for extended family members
Dependency
Adoptions (including step-parent and second parent adoptions)
Modification
Relocation
Enforcement
Name Change
Gender Marker Change
Domestic or Dating Violence/Stalking Injunctions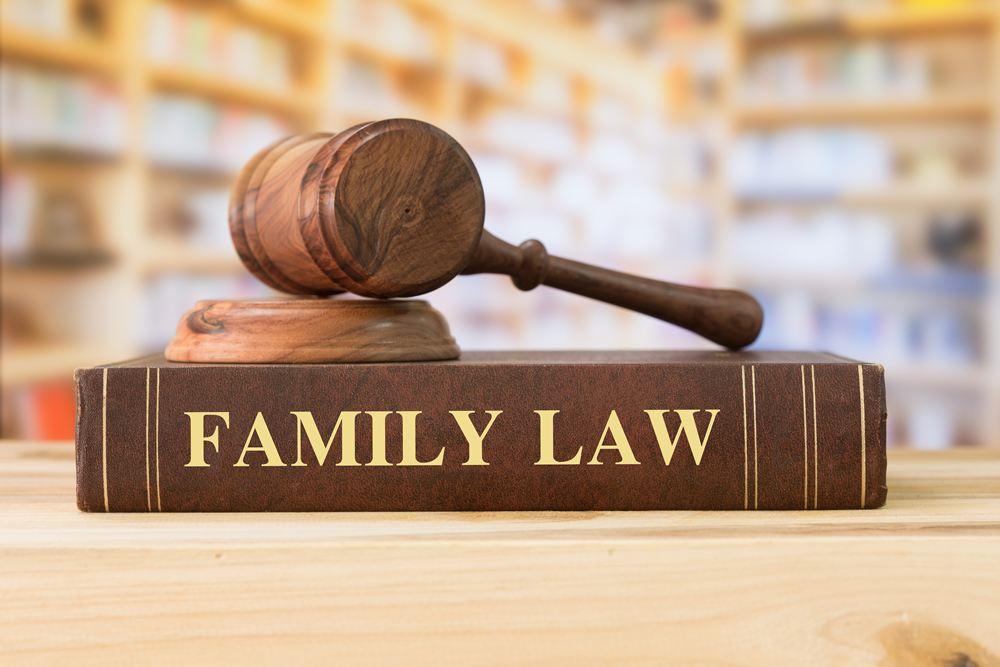 Custody for extended family members
All too often these days, extended family members like grandparents and aunts and uncles are raising their grandchildren, nieces and nephews. Custody for Extended Family Members is a court process that gives the extended family legal rights to act on behalf of the children instead of (or sometimes in addition to) the parents. This can arise because of the parents' substance abuse issues, being incarcerated, or even being deployed in the military. With the consent of the parents, this is a simple legal process that can protect the family.
Dependency
Dependency cases involve situations where children are in danger of abuse, abandonment or neglect by their parents. Either the State, through the Department of Children and Families and Child Protective Services, files a petition claiming that the child or children have been abused, abandoned or neglected, or an extended family member files a private petition alleging these kinds of facts. Our attorneys at Brodzki Jacobs represent parents and extended family members in Dependency court with expertise and sensitivity. These are some of the biggest challenges facing families. Don't go through it alone.
Adoption
We handle step-parent and second parent adoptions for all families in Florida. We can also assist with adoptions through the department of children and families or other private adoptions. When not contested by any other parent or person who claims a right of custody to the child, these kinds of adoptions are simple and can be accomplished within a relatively short period of time. Helping create families is one of the great joys at Brodzki Jacobs.
Modification
Often times Judgments or Agreements entered years ago need to be modified. Perhaps you've lost your job, or circumstances have changed and the family isn't following the original parenting plan and you want to make it official. There are countless reasons why clients need to revisit or modify prior Judgments. At Brodzki Jacobs we have decades of experience assisting clients with modifying their Agreements.
Relocation
We live in a mobile society. New jobs, new relationships and other circumstances cause us to need to move from where we lived when we got divorced, sometimes far from where we lived. When you're a divorced parent, relocation means a tremendous impact on how parents spend time with their children. After all, children cannot attend school in two different states. The need to relocate triggers the requirement of asking your ex and the court for permission to relocate, and to change the parenting plan in light of the new circumstances. Florida has a very specific statute regarding relocation, and it must be strictly complied with. The Attorneys at Brodzki Jacobs have handled countless relocation cases, both on behalf of the relocating parent and on behalf of the parent opposing (or negotiating) the relocation.
Enforcement
Many people find that although they have an Agreement or a Final Judgment, their former spouse may not always comply with the Judgment or fulfill their obligations. Enforcing support obligations, the terms of a parenting plan, or even the division of a retirement account or sale of the marital home is commonplace. It should not come as a surprise that people don't always do what they're supposed to do, even if they were court-ordered to do it. There was a reason that you aren't together anymore, after all. Here at Brodzki Jacobs we zealously pursue the enforcement of our client's rights in court.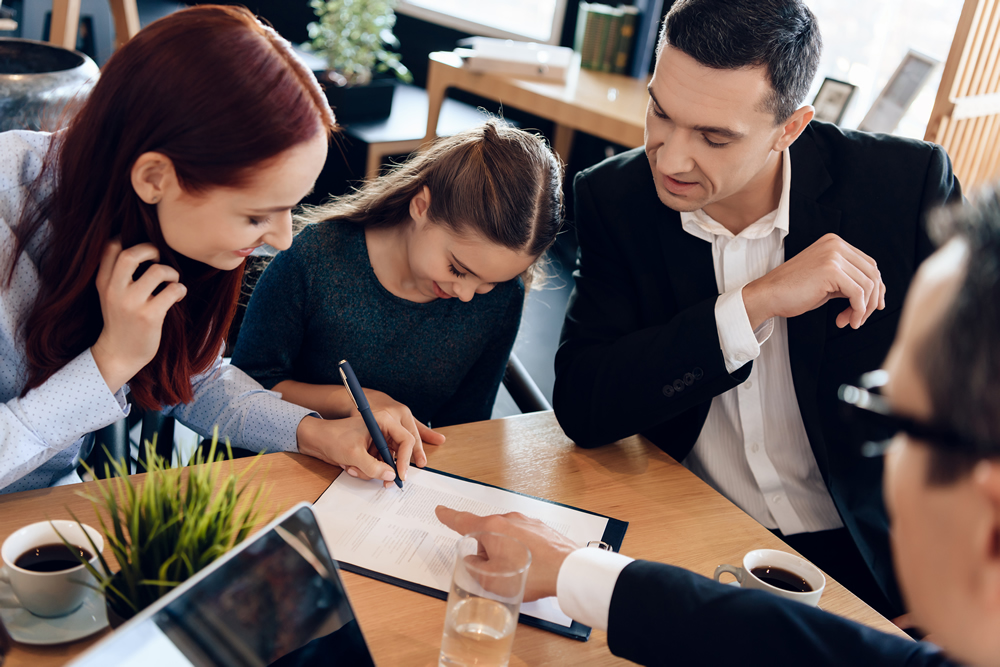 Name Change
Need to change your name? If you're getting divorced and want to go back to your maiden name, you are entitled to have your name changed as part of your divorce at no extra expense. But what if you have a name that you don't want? As long as your reason for changing your name is not to evade creditors or avoid law enforcement, you can change your name through a simple court process. The Attorneys at Brodzki Jacobs are experienced and will guide you through the process with ease. For our friends in the Transgender community, a name change is often a critical step in the transitioning process. We are honored to represent members of the LGBT community in all areas of our practice.
Gender Marker Change
Changing one's gender marker in Florida is another simple process, as long as you've met the legal requirements. Gender marker changes require a doctor's certification regarding gender transition. As of January 2018, Florida still recognizes only male and female genders, and does not offer a third gender option as some other states do. If the law should evolve, we will certainly update our information.
Domestic or Dating Violence/Stalking Injunctions
Domestic Violence in all forms is an unfortunate reality. The Attorneys at Brodzki Jacobs represent persons who are the victims of domestic, dating, or sexual violence, or are being stalked in person or via the internet (cyber-stalking), as well as persons who are accused of such behavior. These Injunctions, sometimes referred to as Restraining Orders, are civil in nature, but their violation is criminal. If you have been the victim of domestic, dating or sexual violence, or stalking, we are here to help you, and bring in the resources needed to help you through this traumatic time. If you have been served with such an injunction, and you contest the allegations, you should strongly consider legal representation with the lawyers at Brodzki Jacobs. Domestic Violence Court is no joke, and the consequences of having a Domestic Violence Injunction entered against you can be severe, including job loss, being flagged in the law enforcement system, and losing your right to possess firearms. Everyone is entitled to due process, which means that you have the right to a full hearing, to face your accuser, and to have a judge decide your case after allowing both sides a fair opportunity to present evidence on their behalf. This should be taken very seriously, as it will be on your record forever, even if it is dissolved at a later date. Injunctions can be permanent, or for a set period of time.
AGREEMENTS
There are many types of agreements that the Attorneys at Brodzki Jacobs draft on behalf of our family law clients. They all serve different purposes, and they are drafted at different points in time. We have drafted thousands agreements of all kinds, and you can be sure that your agreement will be drafted in accordance with the requirements of Florida law, and will be enforceable in the future.
PRENUPTIAL/PREMARITAL AGREEMENTS
A prenuptial or premarital agreement is an agreement signed by a couple who are intending to get married. There are many different goals that can be accomplished by way of a prenuptial agreement. But there are two main parts of any prenuptial agreement: divorce planning and estate planning.
Divorce planning
Estate planning
A prenuptial agreement can determine in advance of a marriage how property and debt acquired during the marriage will be divided in the event of a divorce. It can limit or eliminate the wealthier spouse's obligations to pay alimony in a divorce. It can effectively waive one spouse's interest in another spouse's property, including retirement, real estate and other assets.
A prenuptial agreement can also be a valuable estate planning tool, especially for second marriages where one or both spouses have children from previous marriages. Prenuptial agreements can waive certain rights that a spouse would otherwise have in the estate of their spouse upon death. Only in an agreement can such rights be waived.
In order to ensure that your prenuptial/premarital agreement is enforceable and valid, certain requirements need to be met. This is not a document you want to print off the internet. This is your life. Your money. Your future. You want to put it in the hands of professionals who are experts in the field. You can trust the lawyers at Brodzki Jacobs to prepare an agreement that will meet your needs, and stand up in court.
POSTNUPTIAL/SEPARATION AGREEMENTS
There are many reasons people might want to sign an agreement after they are married, even though they are not intending to divorce at the time. Sometimes people feel that their marriage will have a better chance at surviving if the couple separates for a period of time. Florida does not recognize "legal separation" in terms of a separate status. You are either married or divorced. You are either living together or you are separated. But there is no such thing as filing an action in a Florida Court to separate legally from your spouse. However, you can negotiate a post-nuptial or separation agreement to spell out your rights and obligations during the separation, or during the rest of your marriage. Even parenting plans can be negotiated on a temporary basis in a post-nuptial or separation agreement. Depending on what you put in the agreement, and exactly what you want to accomplish and include, these agreements can be as limited or as comprehensive as you want them to be.
SETTLEMENT AGREEMENTS
When you are getting divorced or you are separating from your child's other parent, you need a settlement agreement. Whether it is a Marital Settlement Agreement, a Property Settlement Agreement or a Paternity Settlement Agreement, all of them accomplish the same thing: they spell out both parties' rights and obligations. It is absolutely essential that you get expert legal advice in negotiating and drafting these important documents. Mistakes can cost hundreds of thousands of dollars. Don't risk doing it yourself. Consult with the Attorneys at Brodzki Jacobs.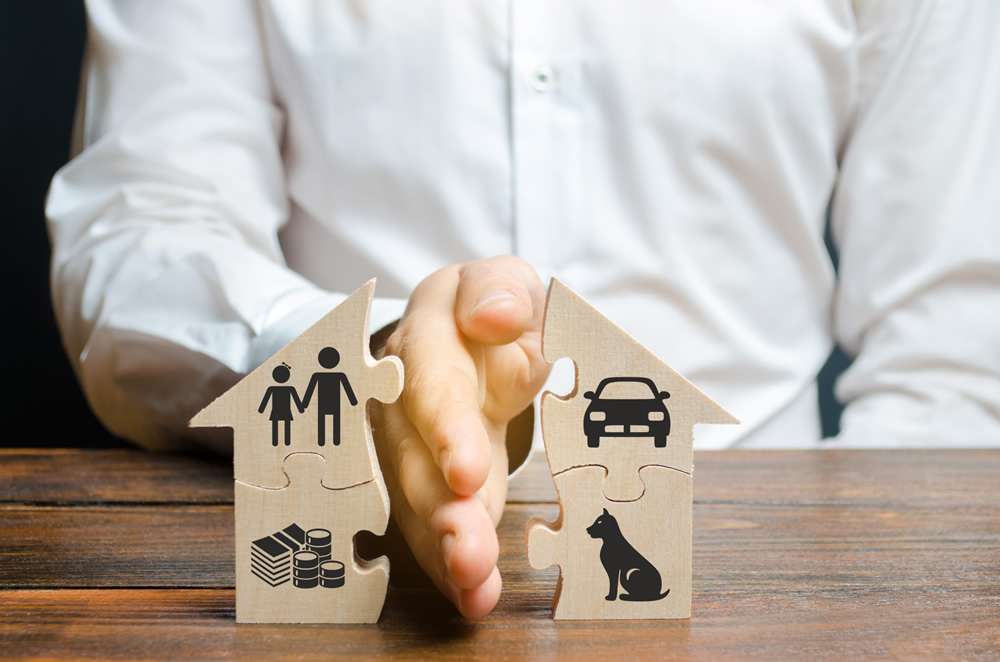 COHABITATION AGREEMENTS
More and more people are living together without getting married. It is always advisable to have an agreement in writing to define your rights and responsibilities. Cohabitation agreements are enforceable like any other contract.
SURROGACY OR DONOR AGREEMENTS
Florida has statutory protections for persons who need to use Assisted Reproductive Technology (ART) such as: In vitro fertilization (IVF), zygote intrafallopian transfer (ZIFT) or Tubal Embryo Transfer (TET), and Gamete intrafallopian transfer (GIFT). Our attorneys are experienced in drafting agreements for use in situations where a surrogate will be carrying a child for a couple, or where a donor is donating sperm or eggs for use by a couple. We can also review forms offered at fertility clinics to ensure that parents who sign up for ART leave with their parental rights intact.
PARENTING AGREEMENTS
Parenting Plans are critical operating documents for families in transition. The attorneys at Brodzki Jacobs have drafted thousands of parenting plans for families as diverse as one could imagine. Every family is unique. Every parenting plan must be tailored to your family's particular needs. Our attorneys can help you avoid common pitfalls and future litigation over misunderstandings that could easily have been avoided with a properly drafted parenting plan.