Opinion: Florida's New Transgender Sports Ban Nothing To Be Proud Of
By: Nancy K. Brodzki, Esq.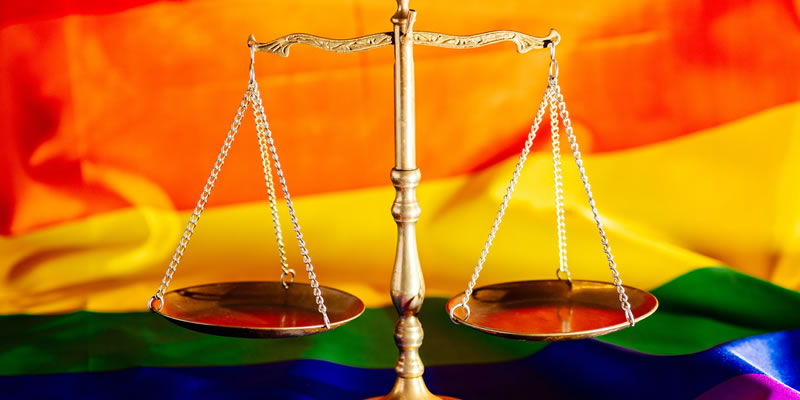 CORAL SPRINGS, FL - June is Pride Month, a month when the LGBTQ community celebrates the anniversary of the civil rights movement for LGBTQ equality.
This fight for equality began at a gay bar called the Stonewall Inn in New York City in the early morning hours of June 28, 1969, when LGBTQ patrons of the bar, overwhelmingly transgender women of color, fought back against the police who continually raided the bar, arresting the patrons simply for being gay or transgender.
This year, on the first day of Pride Month, Florida's Gov. Ron DeSantis signed into law a ban on transgender girls competing in school sports in the Sunshine State. This law is yet another example of discrimination against the LGBTQ community whose origin lies only in unfounded fear and bigoted rhetoric that reveals the ignorance underlying it.
Governor DeSantis said, "I can tell you that in Florida, girls are going to play girls' sports and boys are going to play boys' sports."
Let's leave aside the bad grammar, since boys and girls both play the same sports, and what he meant was girls assigned female at birth should only play sports against other girls assigned female at birth. The fact is that trans girls are girls. Trans boys are boys.
Like the bathroom bills of recent vintage, this is a law claiming to solve a problem, except that the problem it claims to solve does not exist. There are exactly zero instances where a transgender female student-athlete won a competition over her cisgender competition.
This is identity politics at its worst, demonizing the most vulnerable in our community to summon up a fearsome boogieman so that they can claim to be "protecting" cisgender athletes, or cisgender girls in bathrooms.
There is, however, overwhelming evidence of how damaging this kind of discrimination against LGBTQ youth can be. According to a study from 2020, more than 40% of all LGBTQ youth seriously contemplate suicide at some point, and more than 50% of all transgender or non-binary youth do. Those are the real children with real problems still waiting for a real solution.
Florida has nothing to be proud of when it comes to how it continues to enshrine LGBTQ discrimination into law, in June or any other month of the year.