Public Charge Rule Reinstated
By: Andrea R. Jacobs, Esq.
USCIS announced that it will resume processing the Public Charge provisions which have been enjoined nationwide since a July 29, 2020. The new rule which was promulgated on October 15, 2019 and put into practice on February 24, 2020 fundamentally changed the way an officer will determine inadmissibility of immigrants on "public charge" grounds. Individuals who file prior to the October 13, 2020 will not be subject to the Public Charge Rule, and only certain classes of immigrants and nonimmigrants will be affected.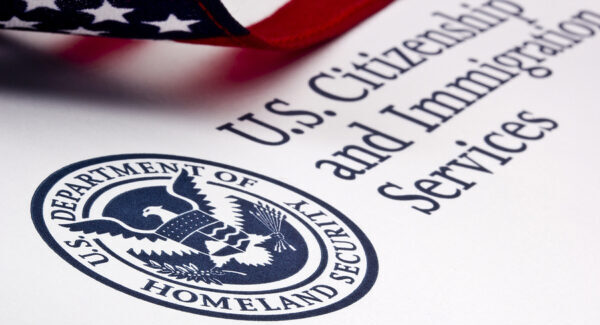 Previously, when a prospective immigrant was sponsored by a family member, that person's finances would be scrutinized to ensure that the immigrant would not become a public charge or use public government benefits. Now, the onus will be on the immigrant to prove that they will not become a public burden by using a totality of the circumstances test.
There are five factors that officers will look to in making this determination:
Age
Health
Family status
Assets, resources and financial status
Education and skills
Form I-944 will be filed by a prospective immigrant along with their adjustment of status application. This form will not replace the sponsor's Affidavit of Support, Form I-864, but will be used in connection with it. Positive factors will include if the applicant is age 18-early retirement; the applicant has no medical or health conditions; there is a small household size; the household income is over 125% of poverty guidelines or there are sufficient assets in lieu of or in addition to income; the applicant has sufficient resources to cover foreseeable medical expenses; the applicant does not have financial liabilities; the applicant has not applied for public benefits after February 24, 2020; the applicant has private health insurance; the applicant has a high school diploma or a higher degree and is proficient in English; and an I-864 has been filed.
The evidence that the new process requires is voluminous. For example, the applicants must apply for credit reports and have their educational credentials evaluated. Further, the applicants must show tax transcripts and evidence of income from all sources. The applicants will also need to provide bank statements and proof of assets for 12 months. Finally, the applicants will need to show health insurance. All in all, experts believe that it will take an attorney approximately 8 hours to fill in the new form and provide the necessary documentation.
In summary, the INA section 212(a)(4) renders an alien inadmissible if they are likely to become a public charge. The newly reinstated Public Charge Rule will make the process of proving that an alien is not inadmissible much more difficult and onerous. Please seek the help of an experienced immigration attorney when going through an adjustment of status process under this new rule.